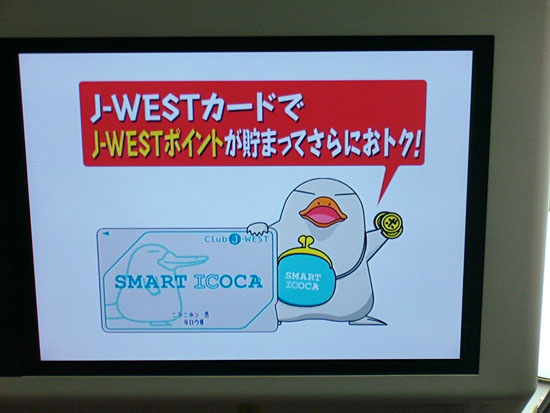 Dear Family and Friends,
Not much happened this past week and I forgot to bring my journal so I really don`t remember much. Last Monday we got haircuts at one of the $10 haircut places. In the evening we dendo`d (Proselyted). On Tuesday I think we spent all day dendo`ing. Wednesday morning we rode our bikes about an hour south (To an area two below us) to visit and talk with an investigator on his lunch break. Afterwards we rode back up and ate lunch. In the evening we taught Eikaiwa (English Class) 3 people were there this time.
I guess something actually did happen on Thursday. We went down south to Higashi Osaka (East Osaka) for a baptism. The person who was baptized is a young man (24ish) from China. The Higashi Osaka elders met him about 3-4 weeks before (End of January or beginning of February) while waiting to get on a train. They got his phone number and started meeting with him about a week later. They taught him a couple times and he said he wanted to be baptized so they planned with him when to meet him and teach him quickly because he was returning to China on February 20. Fortunately things went well and he was baptized and confirmed on Thursday. Normally converts are confirmed in Sacrament meeting but since he was leaving before then permission was obtained from the bishop and mission president to confirm him at the baptism. The Church Headquarters in China said it would be better to do it before he came over I think. From what I hear (I can`t really research anything on the internet anymore when I`m curious) churches in China have to have a camera watching the meetings and people coming into the country can only bring one set of scriptures and personal study materials. After the baptism we, 2 other missionaries, a recent convert, and a member went out with him and ate lunch before saying goodbye to him.
On Friday we had Zone Interviews at the Stake center in Abendo. To get there we take the train for about 20 minutes and then transfer to a subway for about 15 minutes. Most of the missionaries including me have Icoca cards for the trains and subways that you can just put money on the card and not have to deal with tickets. It`s pretty handy. Interviews were fine. We ate lunch at McDonald's with the Mission President. Afterwards we had District meeting.
On Saturday we met and ate lunch with an investigator. In the evening we made chocolate no bake cookies and took them to a part member family but they weren`t home so we left them in the mailbox and left a note. They called us Sunday night and said they had just noticed the cookies and note, Elder Goodey asked if the cookies were good and they said `I haven`t ate them yet.` `Well please eat them` `Oh, okay I`ll eat them now then.` Later on Saturday evening we attended part of Ward council because the ward mission leader had invited us to go and we figured we might as well since the church is right in front of our house.
On Sunday there was church, it was good. I`m afraid it`s not the same though when you can`t understand everything. Sacrament talks especially are hard to understand, especially if there`s a speaker who talks really fast. In gospel principles the teacher compared repentance to a recipe. One good way to teach repentance is to hold a pen in your hand and list of the steps of repentance and for each step open a finger up so the pen falls out of your hand and then you can`t pick it (the sin) back up again or you have to go through the steps again. In Elder Quorum the teacher told the story of Alma 47 with big pictures drawn :) and compared Liahonti (I can`t remember the name right now) and coming down the mountain to lowering our standards/ losing our virtue. Liahonti had committed to stay at the top of the hill and rejected Amalekiah (spelling?) 3 times but finally gave in and met him half way. Eventually Liahonti is poisoned by degrees and killed. It was a pretty good lesson I thought.
Do you have a car in your area or are you riding your bike? Bike. I think the only missionaries who drive cars in my mission are sometimes senior couple or the Assistants. I wouldn`t want to drive a car in Japan. Some of the streets are way to narrow for my liking. A motorcycle or scooter would be okay but a car would be a pain.
How large is your ward or branch? I think there`s a little over 50 active members in this ward including children. The church building has 3 stories though. There`s a few other foreigners in this ward. One teaches English at the University and two are students there and then there`s one other who teaches an English Class or school I think.
Are you using the flashcards yet? Do they help? Yes I`m using the flashcards. I still do my own flashcards the same as before but now in addition to those I grab the Cards for the new kanji I`m learning that day and a few others for review and carry them with me throughout the day. Normally I have about 5-10 of those cards plus 50-60 of my own at all times. I try to review them when we`re housing. It helps a lot. I try not to think about how many kanji there are though. I`m trying to do a steady 4 a day.
Did you get the package we sent you yet? Yes it made it to me last week. Thanks for sending it. I love American hot chocolate. Japanese hot chocolate is so-so, and cocoa powder & sugar aren`t that good.
When are transfers? March 19
Alex: "what does he eat for breakfast?" Normally toast and hot chocolate, circle bread, cereal, or occasionally ramen.
Well thanks for writing me everyone. I`ll try to write some letters today. This email is a little longer than I thought it would be though.
Sincerely,
Elder Andrew West.